Now that Nigel Hinds has relinquished his Prime Ministerial candidacy for the Robert Badal-led Change Guyana party, the hunt is on for a new runner. Badal has hinted that this candidate will likely be a woman. He made this revelation at a conference this morning in Georgetown.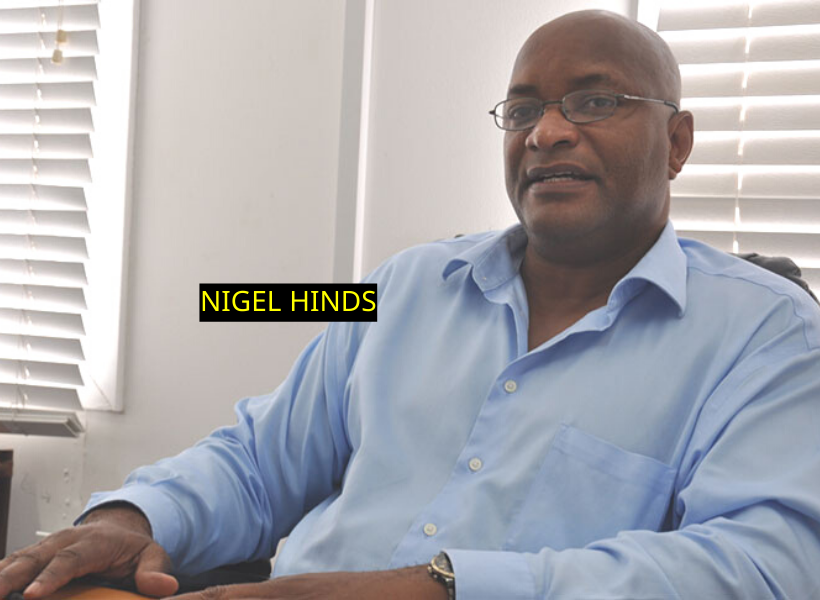 The businessman noted that the party is still considering who will take up this post.
"Prime ministerial candidate is still being considered. We are not ready to disclose the name of the new PM candidate. We must have discussions, so it will be soon. Don't worry," Badal said.
Asked if the candidate will be a woman, Badal replied: "You hit it on the nail there. Yes, we're looking at female, you know. We must expand to a female as well. Half the country is female. And if half of the country down tools, what happens to the country?"
The party's Presidential Candidate also outlined the qualities that the ideal candidate must possess.
"Must have the capacity to work hard, they must be honest, of high integrity, good track record, able to articulate different policies and implement policies," he listed.
Badal said that the selection of that individual will not be an arduous task, since, according to him, Change Guyana contains highly competent people.
"Well, all of our members so far, are very competent people: we have some doctors, some lawyers, we have some farmers, we have some mechanics, we have some social workers, you know, there are people who have demonstrated good qualities: honesty, love for country, patriotic, you know."
Meanwhile, Hinds spoke of the reasons that led to him bowing out of the race.
He provided a chronology of events that led to his decision. Hinds told the media that the issue of his dual citizenship was never a secret.
"When we launched on October 29, some 77 days ago, I was fully committed – as I told Robert – to renounce my US Citizenship. On several occasions in the media, I could distinctively remember on Plain Talk, this was made known to the public. So, I never thought that was a secret… that it was unknown as to my dual citizenship."
Hinds said that subsequent to the launch, he did several health tests in Pembroke Pines, Florida. The results, he said, came back on November 7, days after the party's launch.
"It (results) showed some issues that had to be addressed preferably in a first-world country. As we know, Guyana's healthcare system is in an abysmal state, and regardless of the state – even if I was in a more developed Caribbean country – you know, the preference would have been for me to do what needs to be done in a first-world country," he noted.
Hinds said that by November 7, he knew that he had to decide between getting the healthcare required, and remaining as the PM candidate.
"As that point, I didn't know the extent or severity of it. So, I would have consulted with my colleagues and family and by the 15th December, I had come to the conclusion that it was necessary based on further information I had received and feedback I had gotten, that it was best to have the test done in the United States, and at that point, I knew I could not be a candidate on the Change Guyana list," Hinds said.
Hinds said that he regrets not informing the public earlier.
"My dereliction or neglect was to fail to inform the public earlier that I'm not on the nomination list. What was planned, was to have that release done by or before Nominations Day..but events overtook us, and then the announcement or release was made," he said, while noting that he is solely responsible for the delayed communication.