Claiming that he was wrongfully arrested and falsely imprisoned by ranks of the Guyana Revenue Authority (GRA), Robbie Outar of Lot 102 Annandale Marshon, East Coast Demerara, is suing the tax agency for in excess of $4M. He is also asking the court to award him aggravated and exemplary damages, costs and any such or further order the court deems just. In a Statement of Claim filed at the High Court in Demerara, Outar, through his lawyer, Anil Nandlall has proffered several grounds in support of his claim.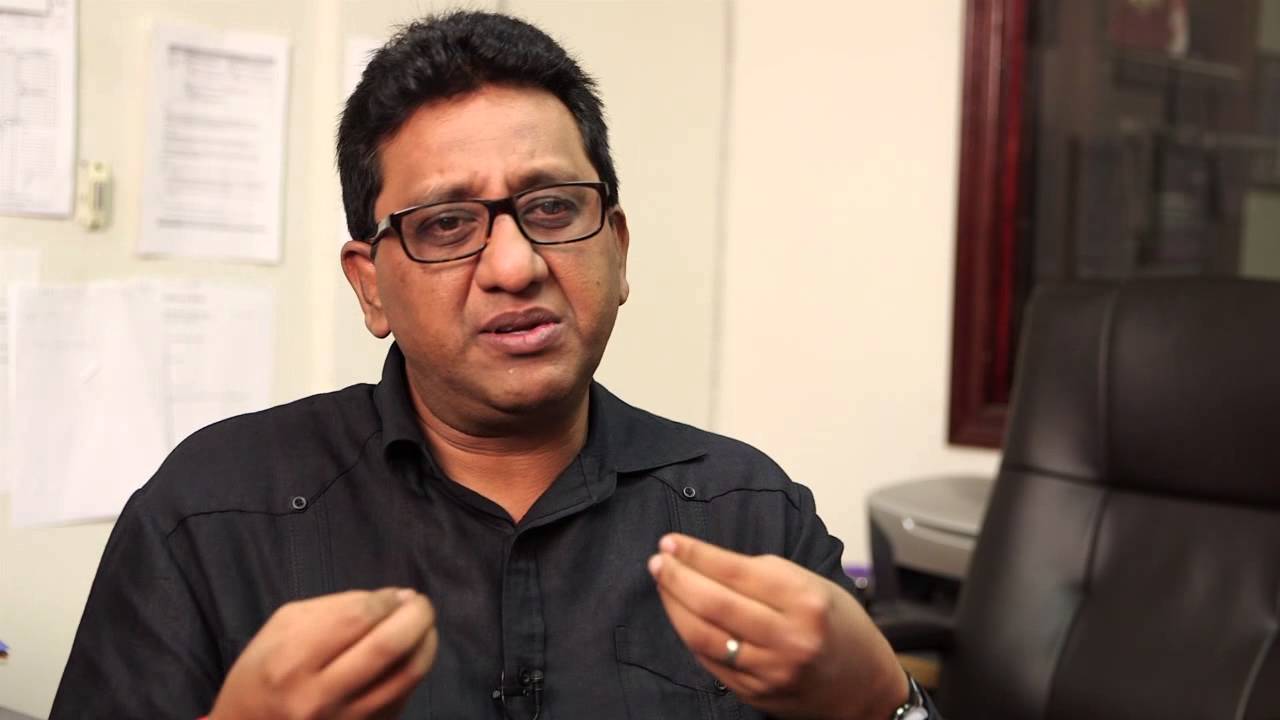 According to him, on December 31, 2019 at about 03:00 hrs, he was driving a motorcar, owned by a friend, along Mahaica Public Road, East Coast Demerara after returning from Berbice, when he pulled over and parked due to the manner in which other drivers were using the roadway coupled with the fact that he had been driving for more than four hours without taking a break.
About five minutes after, Outar said that a tinted black Toyota Hilux motor vehicle bearing registration number PYY 3800, without any insignia, pulled up and parked alongside the car he was driving. Five men dressed in bullet proof vests exited the vehicle and pointed rifles at him; he became fearful that he was going to be robbed.
Outar, a father of one, says that one of the men, 'Seaforth' [only name given] rapped on the driver's side window and directed him to exit the vehicle. He said that after he complied, he was instructed to lie face down, and was immediately handcuffed by one of the men who told him that he was under arrest, while another one of them stood over his body pressing his foot into his back.
He said that the men then proceeded to search his car and inquired of him why he was doing on the road so late to which he responded saying he had just dropped off a friend in Corentyne, Berbice. Outar said when he asked the men why he was under arrest; Seaforth responded "in the morning you will see the big boss".
Outar said that he was placed in the back seat of the Toyota Hilux and escorted to the Mahaicony Police Station where he was placed in a cell after the handcuffs were removed. He added that he arrived at the station at around 03:20hrs the said day. Still reluctant to tell him the reason for his arrest, Outar claims that the ranks also failed to inform him of his right to counsel.
Around 08:00hrs, that same day, Outar said he was taken out of the cell, handcuffed and placed into the Toyota Hilux and was taken to Eccles on the East Bank of Demerara. He said that during the journey from Mahaicony to Eccles one of the ranks asked him if he had knew the driver of a yellow motor vehicle which had drove in front of the Toyota Hilux, and he responded in the negative.
He added that the ranks, again, searched the vehicle he was driving and found nothing unlawful or illegal which led to him signing a document lodging the vehicle after which he was taken to GRA headquarters at Lot 200-201 Camp Street, Georgetown. Outar states that he felt embarrassed as while being taken to the third floor of the building scores of persons stared at the handcuffs on his hand.
At approximately 15:00hrs on December 31, 2019, he said that he was taken to the Vigilance Police Station on the East Bank of Demerara and had been in custody for almost 12 hours without anything to eat.  He added that he once again inquired of the reason for his arrest and was met with silence with the ranks who placed him into a cell with other prisoners; the cells were vile and smelt like urine and faeces. According to Outar, he spent the whole of January 01, 2020 locked in the cell.
The following day, he stated that he was released on $100,000 bail with instructions to report to GRA's headquarters on January 03, 2020 at 09:00hrs. His lawyer, Nandlall, therefore, contends that his client was wrongfully imprisoned for in excess of 61 hours. The lawyer said that when his client visited GRA's headquarters, Omadat Persaud, an agent of GRA, told his client that he must tell the truth and "don't make me come over there and deal with you".
Nandlall said his client responded by asking Persaud why he was arrested and he replied   "you don't speed on that" and "you could go but let the owner come for the vehicle".  In light of the foregoing, Nandlall contended that at no time whatsoever from December 3, 2019 to January 03, 2020, were statements or fingerprints taken from his client or was any allegation put to him. To date, he says that his client has not been charged with any offence known to the laws of Guyana.
"During the period of his incarceration, the Claimant suffered mental trauma as he was detained without cause and he constantly worried about his young daughter," Nandlall further contends.  In the circumstances, he is asking the court grant the orders being sought by his client.