Two of the three men, who were caught on CCTV carrying out a brazen daylight robbery at a home in Republic Park, East Bank Demerara, were today charged and remanded to prison.
Twenty-five-year-old Godfrey Lynch called 'Follower' of 54 Fifth St. Albertown, Georgetown and 24-year-old Anthony Johnson aka 'Big Life' of 89 Second St. Agricola, EBD, were charged with two counts of robbery under arms committed on Ryan Rajmangal and his nephew, Nicholas Prince.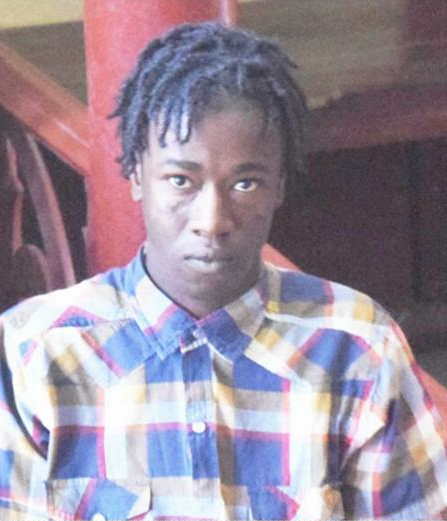 The men appeared before Magistrate Sunil Scarce at the the Diamond/ Grove Magistrate's Court and pleaded not guilty to the charges. They were both remanded to prison until May 15, 2020.
Meanwhile, 35-year-old Gregory Boyce of Lot 86 Durban and Smyth Sts Werk-en-Rust, who is the brother of Godfrey Lynch was charged for receiving stolen property–one gold chain, property of Jewell Rajmanga, the wife of Ryan Rajmangal.
He pleaded not guilty and was granted bail in the sum of $75,000.00; he is also to make another court appearance on May 15, 2020.