Today, Wednesday, April 29, 2020, Linden celebrates 50 years as a Township. And sending congratulatory remarks is Mayor of Georgetown, Pandit Ubraj Narine.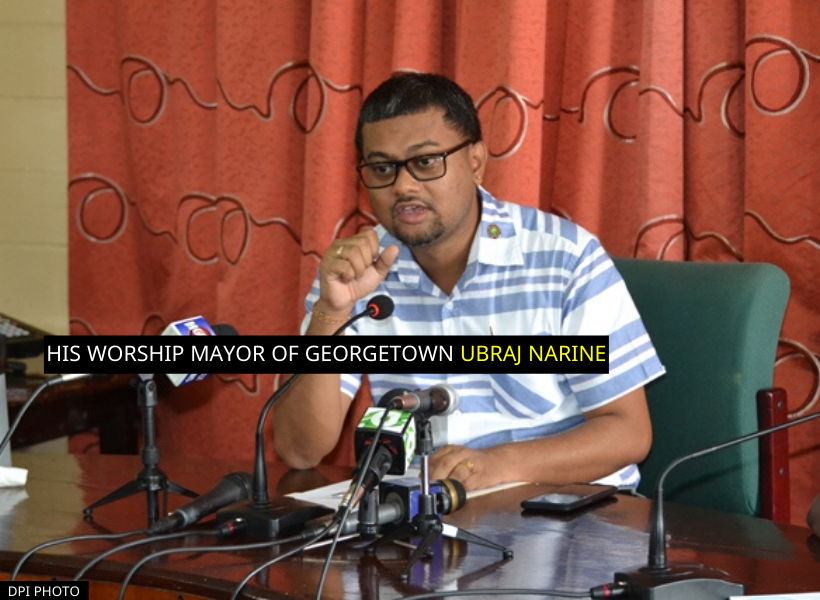 Based on records, Linden was declared a town in 1970, and includes the communities of Mackenzie, Christiansburg and Wismar.
Linden is in fact the second largest city in Guyana after Georgetown, and capital of the Upper Demerara-Berbice Region 10.
Among other things, it is primarily a bauxite mining town, containing many mines 60–90 metres deep, which are now in disuse, as well as numerous sand pits.
In his congratulatory message, Mayor Narine said it is with great pleasure to congratulate the Linden Mayor and Town Council on its 50th anniversary.
He reminded that for half a century, the Township has delivered superlative public services to the residents of Linden.
Mayor Narine added, "I am honored to celebrate this remarkable anniversary, and I applaud the ways in which the Township has changed many lives. I am immensely proud of Mayor Wanneka Arrindel and her fellow Councillors for the important role they play, in making sure that each resident in the Township of Linden receives equal access to public services and opportunities, at the Municipal level."
He said that as the residents of Linden commemorate and enjoy this milestone, it must be noted that the Georgetown Mayor and City Councillors are proud of all their accomplishments.
"Anniversaries are wonderful opportunities to reflect on the years past and accomplished achievements," Mayor Narine remarked.
He continued, "This is in line with the theme for this year's anniversary i.e. "Reclaiming our Strength through Unity". The residents of Linden, in sharing this milestone can take pride in the personal and professional achievements of the Township that will contribute to Guyana and to future generations."
Once again, congratulations on 50 years of history-making and here's to the next 50 and beyond, Mayor Narine expressed in closing.