One day after the Director of Public Prosecution (DPP) advised that Rafeek Khan be charged for the murder of 61-year old Sattie Monica Singh -Bekharry, the charge was today read to him.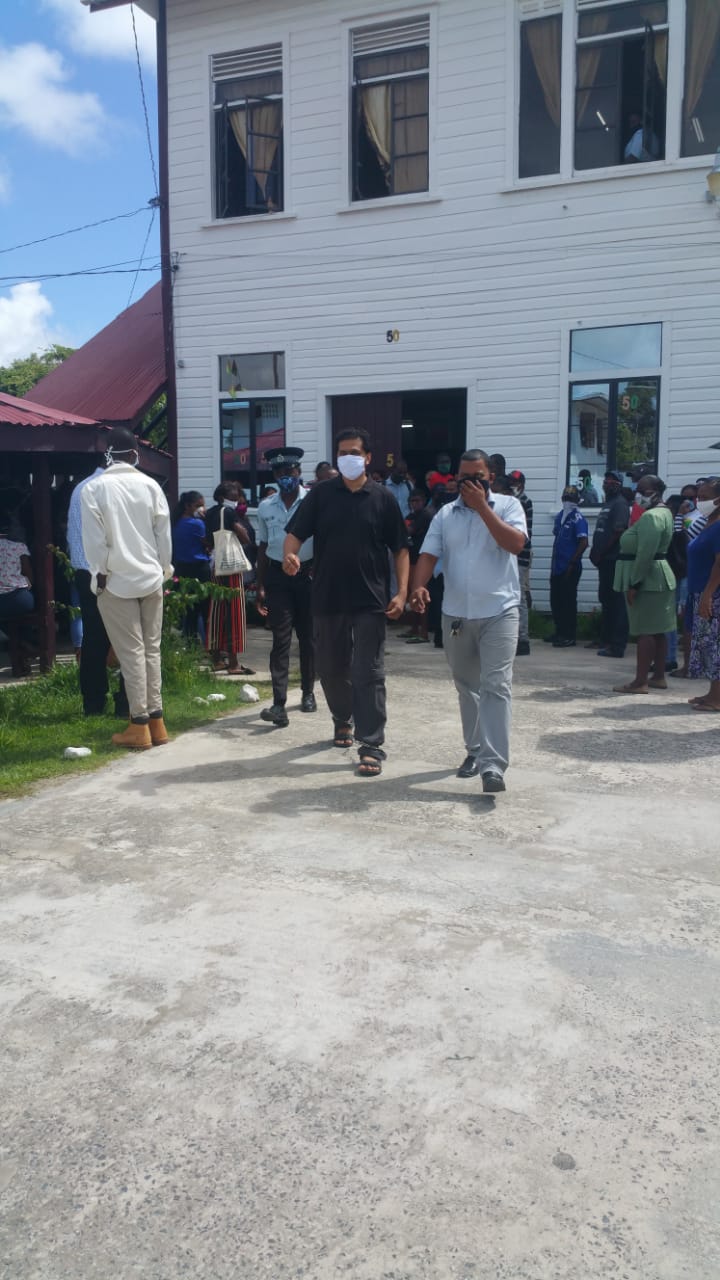 The Thirty-five-year-old appeared before Magistrate Marissa Methoholzer via skype in the Vigilance Magistrate's Court.
Khan was not required to plead to the charge which stated that on June 1, 2020, at Atlantic Gardens, East Coast Demerara he murdered the businesswoman.
He was remanded to prison until June 20 when he will appear at the Sparendaam Magistrate's Court.
He is being represented by Attorney at Law, Nigel Hughes in association with two other lawyers.
A few days ago, members of the Guyana Police Force ( GPF) had to deploy tear gas to the ceiling of an Atlantic Gardens home, before they were able to arrest Khan.
Khan is believed to have slit the elderly woman's throat allegedly over some unpaid monies.
According to information received, the victim lived alone at her Lot 152 Atlantic Gardens, East Coast Demerara home. On the day in question, Khan, who is a frequent visitor to the home arrived and shortly after a construction worker who was working opposite the house, heard the woman screaming for murder.
He ran over to the woman's house but was unable to enter the home to provide assistance as the premises is heavily grilled.
The police were called and were forced to use tear gas because Khan refused to exit the house.
After some time, ranks broke into the house and apprehended him.