Legal Affairs Minister and Attorney General (AG), Anil Nandlall says that the Irfaan Ali-led government is committed to removing custodial sentencing imposed on persons caught with small amounts of marijuana. To this end, he said that consultations will begin shortly. The AG made this reassurance during his live call-in programme, "Issues in the News", that was aired on Tuesday night.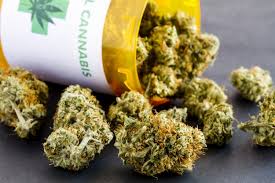 Nandlall said that the objective of "legalising small amounts of marijuana" is warranted to reduce overpopulation of jailhouses across the country.
"It is to avoid our jails being filled, and the harsh penalties being imposed on persons who are found with a certain quantity of marijuana. It is brutally unfair for a person to be sentenced to two or more years imprisonment for the possession of a spliff…Our jails are filled with dozens of persons who have been sentenced to that type of custodial sentences simply because they are in possession of a small quantity," he noted.
The AG added that the consultations will yield what that "small amount" will be. However, the former Coalition regime had advocated for persons caught with 30 grammes or less, to be given a free pass. The Cabinet had even greenlighted the removal. That decision was made when the Coalition government was occupying office in a "caretaker" capacity, thereby barring it from effecting amendments to the requisite legislation(s) through the parliament.
Nandlall made it clear that while the government will be moving along that direction, it has no intention of legalising the cultivation or the selling of the drug.
He added that several countries in the Caribbean have already moved forward with the removal of custodial sentencing on small amounts of marijuana, with some, including Jamaica and Barbados, even going as far as passing legislation to legalise the use of the drug for medicinal purposes.