"This is the will of the President," said Minister of Culture, Youth and Sport, Charles Ramson to the people of Agricola today as he led an outreach. The Minister spent about two hours in the community which is known as an APNU+AFC stronghold. During his time there, Ramson listened to the concerns of the residents as he distributed face masks and sports gear.
Ramson was generally accepted by those who gathered at the ball field located at the back of Agricola. He told the residents that President Irfaan Ali wants his government to remain rooted and connected to the people.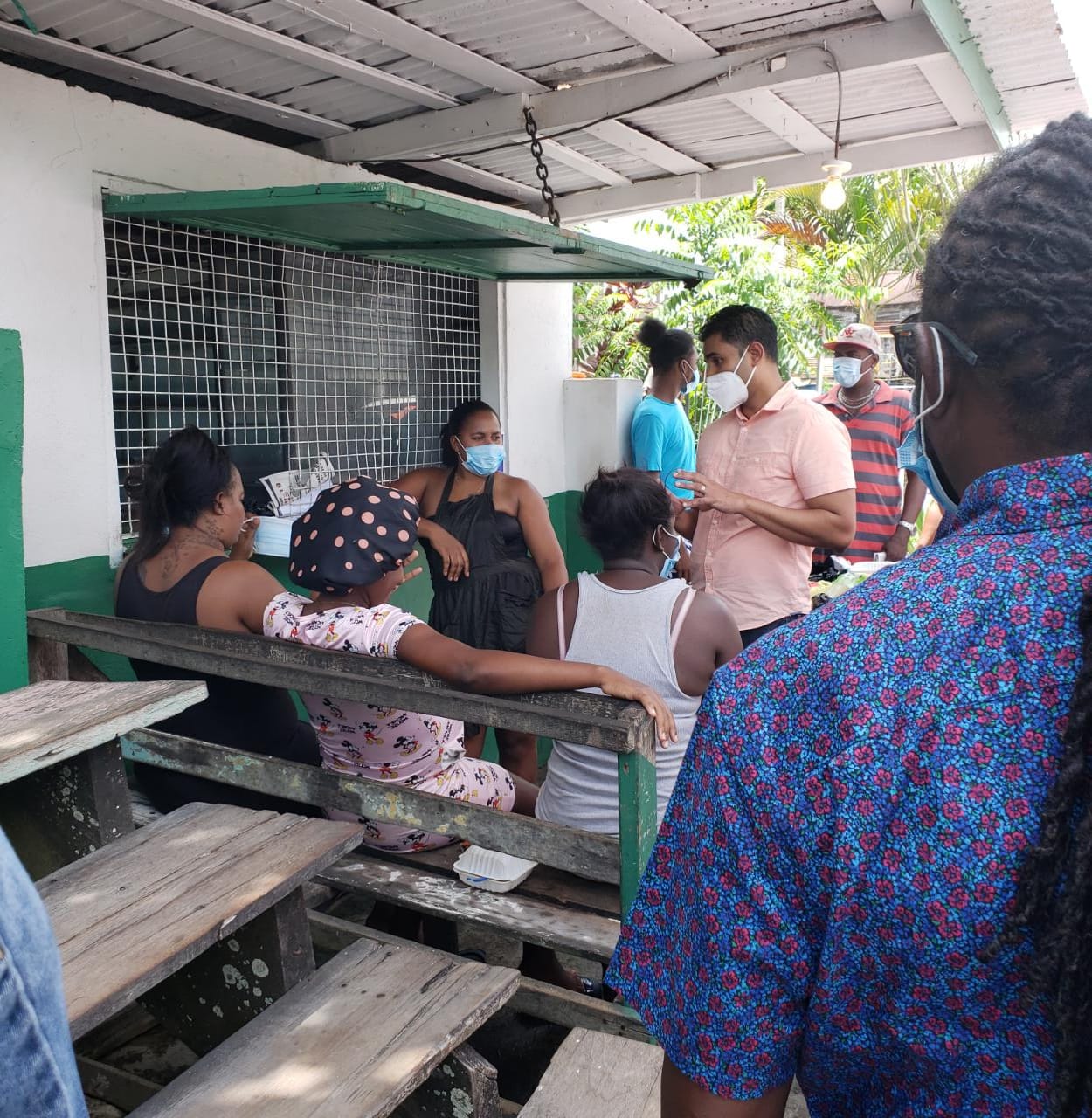 "We are a government of all the people regardless if the area or the people in that area supported the PPP, we are your government and we intend to make your lives better," said Ramson.
In addition to the distributions, Ramson made two commitments for further assistance to be extended to the people of Agricola. He promised to lend assistance to the members of the St. Ann's Anglican Church in the form of fixing their drainage system to avoid the flooding of the church compound. The Minister was keen to note that he will pay for the necessary works to be executed but it should be done by residents of the community.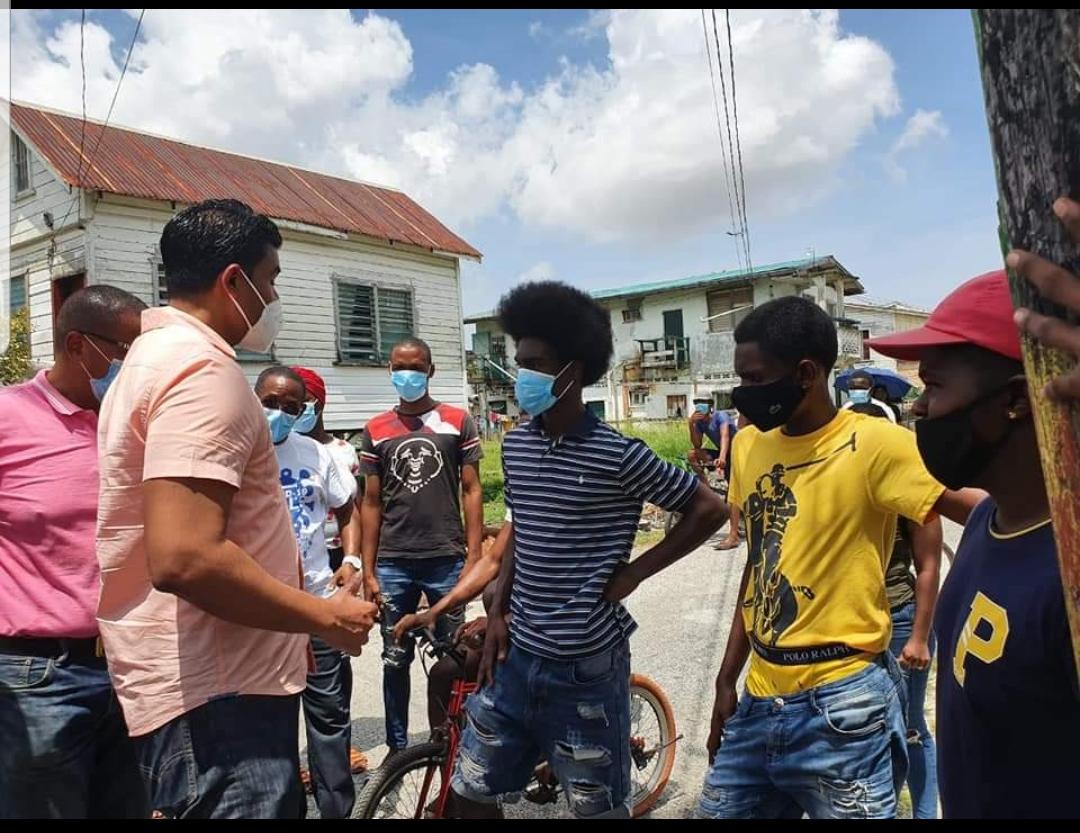 Further, Ramson promised to ensure that the ball field at the back of Agricola is enhanced. He explained that his budget caters for such works to be done across Guyana. Ramson said, "The president has taken on a particular initiative that is about ground enhancements so that communities can be served." He said that Agricola will be one of those communities but those works will begin in another few months.
During a short interview with the media after his engagements, Ramson was asked if the outreach was merely a political ploy. He responded, "We are just out of an election. The kids who are going to use sports gear do not consider ploys. And we have no time for ploys. We have a comprehensive plan to advance talent in the long term. It is not a temporary situation."
Further, Ramson told the media that the outreach is the fruit of a request made to him by community leaders. The Minister said that he was told that the very request was made to the previous government but nothing materialized. He said, "Agricola was neglected when it asked for sports gear from the previous government. And we have answered the call."