Scores of Buxtonians turned out this morning at the community ground to engage with Minister of Culture, Youth and Sport, Charles Ramson.
His purpose in the village was threefold. The Minister inspected the ground and made note of possible enhancements that can be sponsored by the government. Alot needs to be done at that location. The facility is characterized by dilapidated bleachers and fence and bad drainage that results in water being lodged on the ground.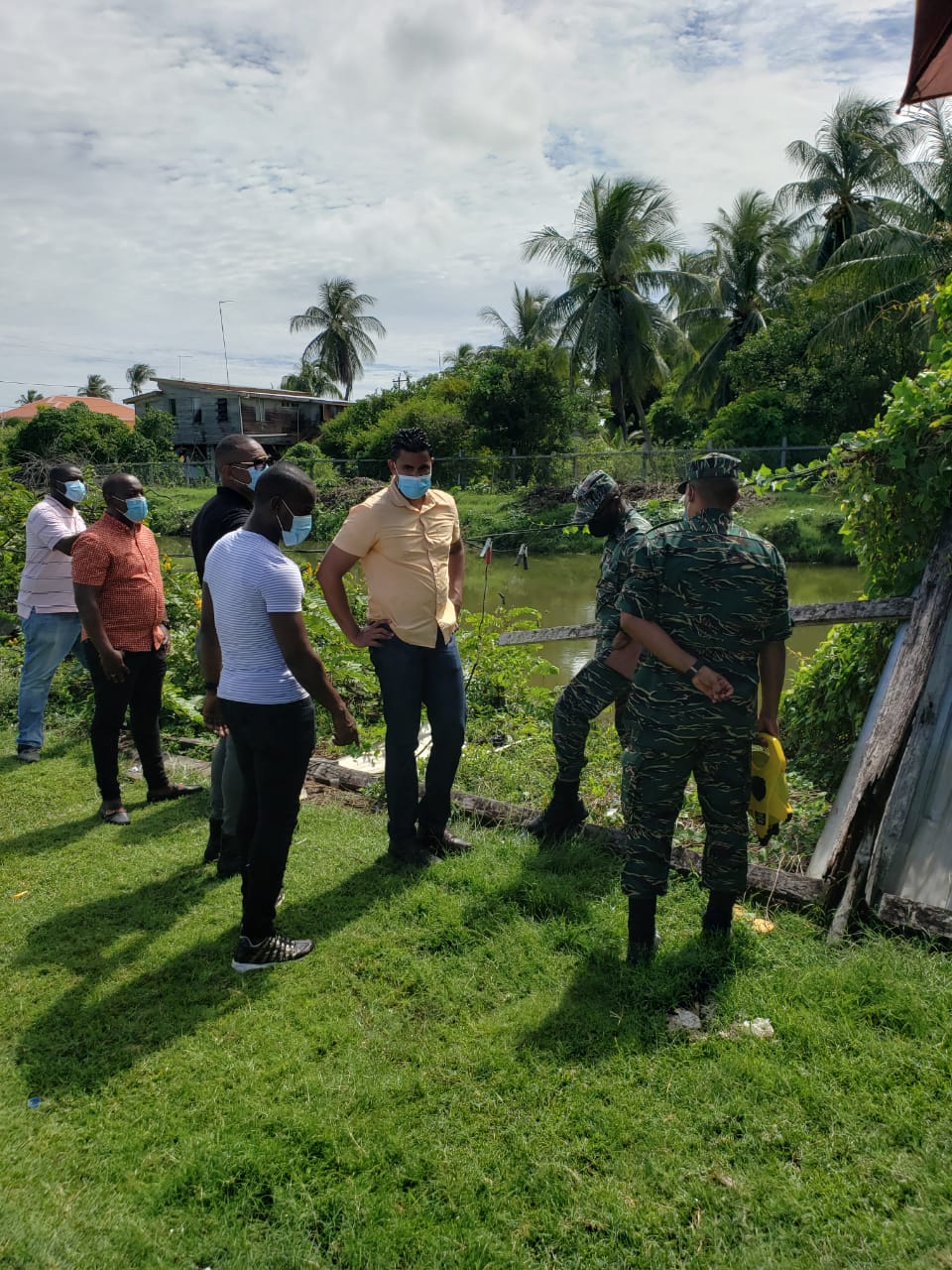 After his inspection, the Minister distributed some sport gear to villagers who play football. Ramson noted that this was a request that was made, in writing, to the Ministry by the Buxton United Sports Club.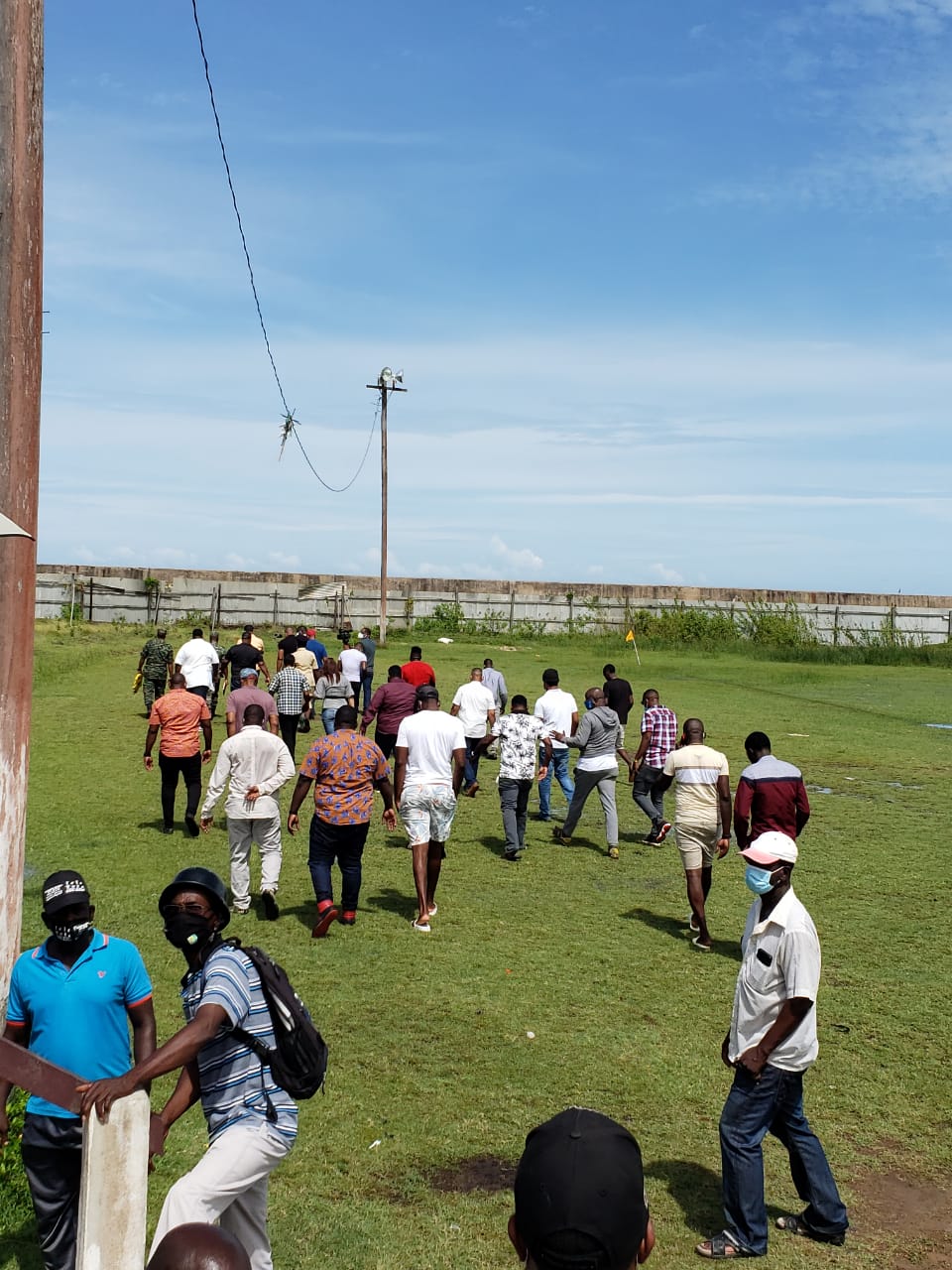 The Minister also distributed a quantity of toys to the many young children who gathered with their parents.
Addressing the attendees after the distribution exercises, Ramson made a commitment that Buxton will be treated like a friend of the government.
"This community will never be neglected by this government. Some will want to sow seeds of discord in communities like this. Do not allow them," said Ramson. He added, "We want to change perception all around this country and Buxton is an important part of the process."
The Minister told Buxtonians that he brought people who want to reawaken a sense of energy and excitement so that Buxton can know it is not a forgotten.
"Rest assured that your government is committed to developing this country but it does not want to do it alone. The President has given his Cabinet a clear instruction that we have to be a government of all people," Ramsom told the people.