President, Dr Irfaan Ali asserted on Tuesday that the Four Points by Sheraton – Marriott Bonvoy to be constructed at Houston along the new Eccles to Mandela Road link, is just one component of the rapid economic zone set to change the landscape of the country.
The Head of State noted that the hotel, which is being developed by Caribbean Green Building Inc., would be a "natural spin-off" for development and key to the growth and progression of the area.
He stated that the area would have a private sector industrial/commercial development to support the oil and gas sector, which would be a part of a huge commercial zone, an upscale housing development, a medical and technological zone, and a service hub.
"That is the type of planning that surrounds this area. Those are the type of services that will come to this area. So this area will become a massive economic zone. Thousands of jobs will be created."
Additionally, the President said discussions are underway for the construction of a mall, a second hotel and the placement of a number of Government Ministries along the highway.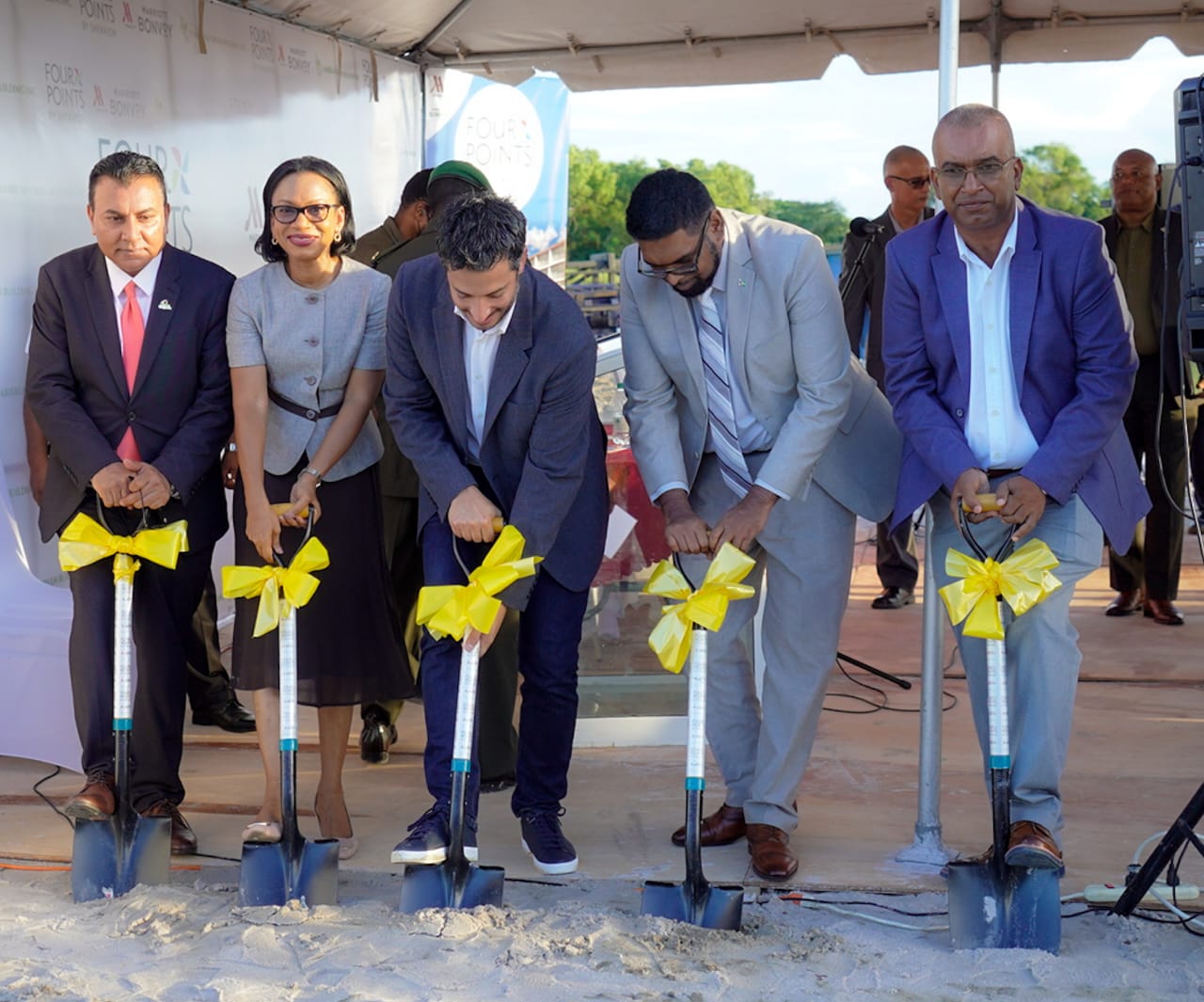 "You will see the infrastructural changes in our country that are directly linked towards the opening up of lands and opening up of opportunities for these types of investment."
He said too that government will also open land for agriculture, industrial development and manufacturing.
The President was also keen to note that these developments are supported by increased connectivity and expansion of roadways and supporting infrastructure across the country.
The President said that along with the Mandela to Eccles, Eccles to Diamond four-lane road, and the Ogle to Eccles road, other links will also be created.
"We have just advertised for the new highway from Conversation Tree coming all the way to where the GWI is. Simultaneously, we have completed the design of this new road going all the way to connect to Ogle, interconnected to Cummings Lodge, interconnected to Georgetown. That is the network that we are building."
He noted that plans are also in place to connect the East Coast of Demerara to the East Bank and then move all the way down to the Soesdyke-Linden Highway and on to Silica City.
In light of the foregoing plans, the President assured that the country is heading in a direction that will realise prosperity for all citizens.