Minister of Local Government and Regional Development, Minister Nigel Dharamlall announced on Friday that 14 additional constituencies and 28 new councilors will be introduced for the upcoming Local Government Elections.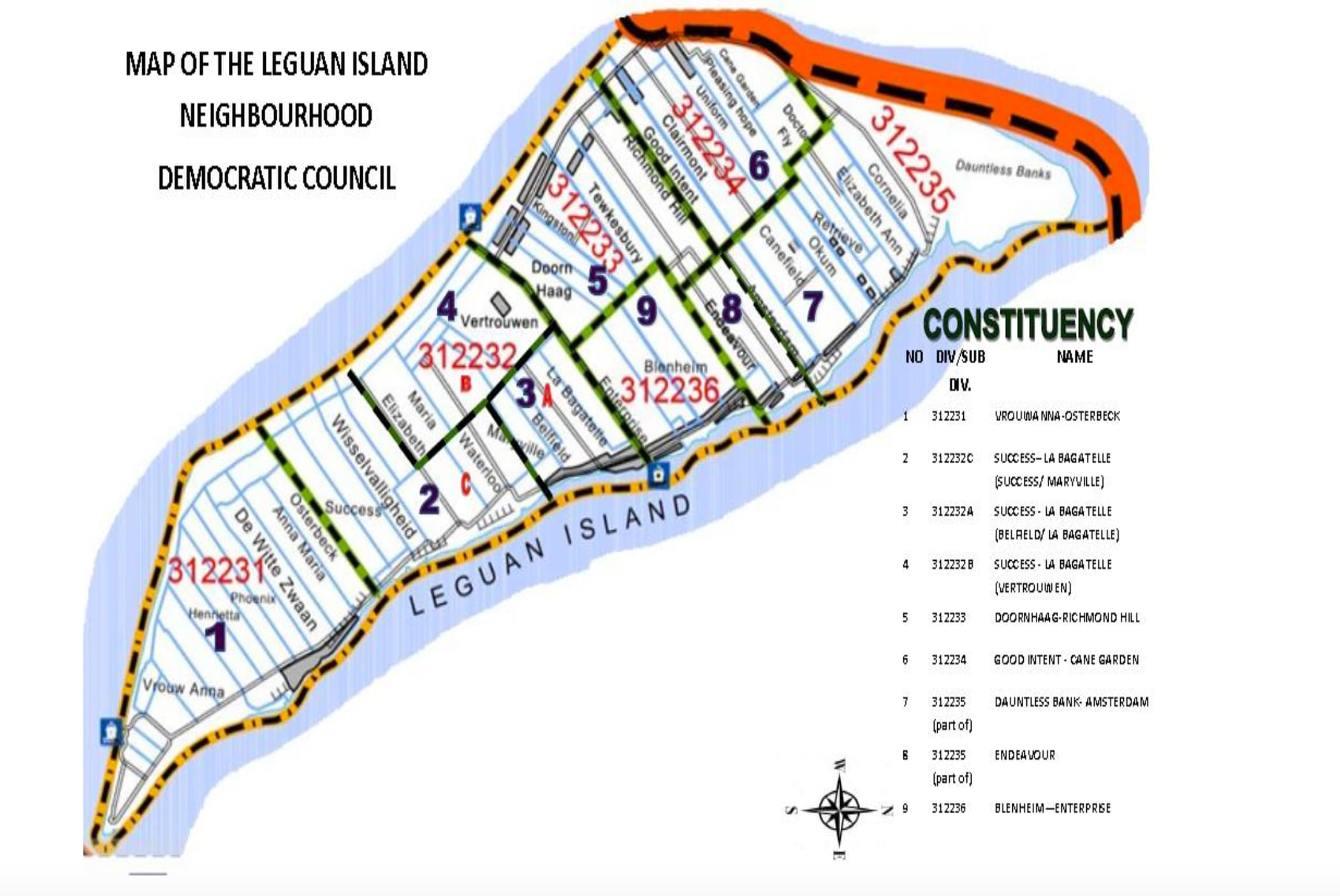 Minister Dharamlall noted that the extension of existing boundaries and the addition of new ones will allow greater representation and better management of communities.
During a press conference on Friday at the Arthur Chung Conference Centre, the minister expressed confidence that with the new boundary changes, the upcoming election would see a more democratic process.
"We believe that at the end of Local Government Elections on March 13, there is going to be a better representation of people, there is going to be more activism on behalf of residents within these areas." the Minister said.
Minister Dharamlall however took a jab at the APNU+AFC coalition, which he claimed made several changes to some NDCs and municipalities for political purposes.
"Fourteen areas were affected in 2018, and we have decided that for better representation that those areas go back to the 2016 constituency boundaries."
He noted that local democratic organs will be increased in the 70 NDCs and 10 municipalities across the country."In all of the changes that have been done, we have consulted…with persons in the various districts," Dharamlall said.
Meanwhile, the changes to boundaries are as follows: In Region One (Barima-Waini) the boundaries of the Mabaruma township were expanded to include the village of Wauna. In the Pomeroon River, the Kitty/Providence NDC and Moruka/Pheonix NDC will be merged into one due to the small population size.
In Region Three (Essequibo Islands-West Demerara), the Toevlugt/Patentia was extended to the village of Free and Easy to capture a few hundred more residents. In Region Four (Demerara – Mahaica) the 2016 boundaries will be maintained.
In Region Five (Mahaica – Berbice) the Woodlands/Farm NDC was extended to include areas in the DeHoop Access Road including No. 10 Mahaica, Little Biaboo, Big Biaboo.
In Region Six (East Berbice – Corentyne) the No. 52/No. 74 NDC will be split into two NDCs – No. 52/No. 63 and No. 64/No. 74 to allow for better management and greater representation for the large catchment area.
The local government organs in Regions Eight (Potaro – Siparuni), Nine (Upper Takutu – Upper Esequibo), 10 (Upper Demerara – Berbice) and Georgetown will remain the same.