The Government of Guyana, through the Public Works Ministry, is being forced to dole out billions of dollars annually to fix streets and drains within the capital city, a domain that is traditionally under the jurisdiction of the Mayor and City Council (M&CC) of Georgetown. Making this disclosure today was the country's Junior Public Works Minister, Deodat Indar.
The minister's comments come on the heels of allegations made by the main Parliamentary Opposition, with which the Georgetown Mayor, Ubraj Narine is affiliated. The APNU+AFC has accused the government of overreaching into the municipality's affairs, "emasculating" Mayor Narine and starving the council of much-needed resources.
Minister Indar, however, assured that his ministry's involvement in enhancing the city's infrastructure is warranted. In fact, he said that the government was prompted to intervene because it could not sit idly by and watch the city's public infrastructure deteriorate.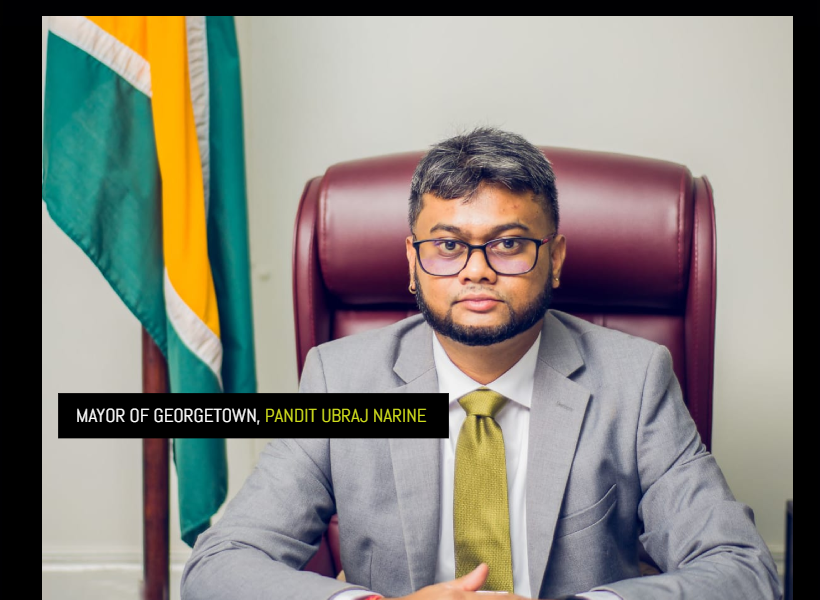 "They're saying that we aren't allowing the Mayor to do his job, but if the Mayor was doing his job, we – myself and Minister Edghill – won't be patching all of the streets in Georgetown and fixing off of the drains – his functions! We are fixing everything – all of the holes everywhere. Right now, all the way down to Sandy Babb Street we are fixing there. Billions of dollars we are spending at the Ministry of Public Works to do his job. We'll be glad if he can function, but he doesn't," Minister Indar told the House.
Last year, the opposition lamented that the government is hellbent on asserting itself in the affairs of local democratic organs and municipalities. The Opposition Leader, Aubrey Norton, is on record saying that the Irfaan Ali-led administration is seeking to "control and dominate" every section of society. He called out the government for reportedly having its activists take the lead, with the duly-elected local representations playing second fiddle.