The Alliance for Change (AFC) has expressed its lack of confidence in the parliamentary process to prioritize questions about the government's US$35M Electronic Identification (e-ID) Card deal. The party's Executive Member and Opposition Parliamentarian, Catherine Hughes made this disclosure during a press conference on Friday.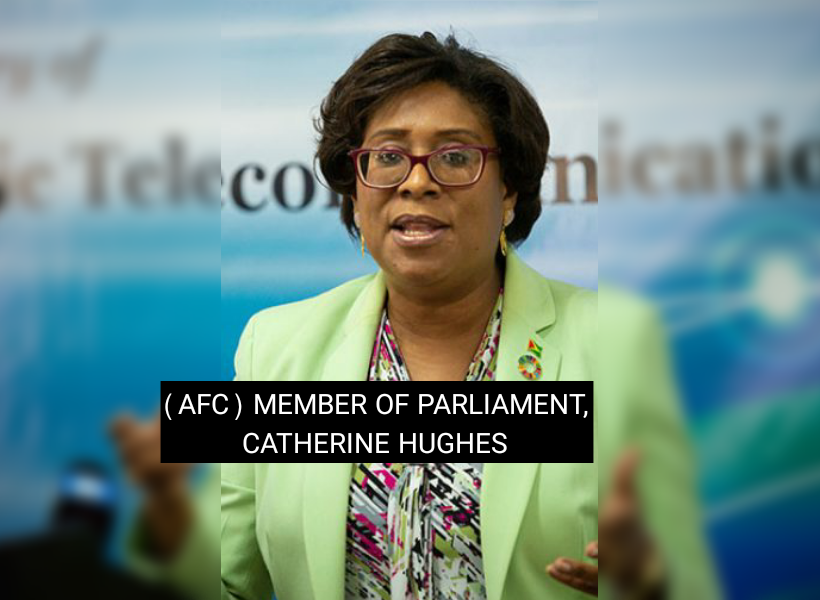 Hughes told this publication that while her party will advance moves to have the deal subjected to scrutiny in the House, she expressed doubts that those questions would be allowed.
"I have raised at these press conferences my lack of confidence in the current parliamentary processes how it is structured. I, personally, and I know I can speak for the AFC, that we are perturbed and disappointed at the attempts not to bring the discussion to parliament. The numerous occasions when issues have been brought for discussion and questions for answering and they have not been allowed," Hughes said.
The opposition legislator reminded that her questions regarding the government's flagship gas-to-shore project had been shot down following a letter from the House Speaker, Manzoor Nadir informing her that her questions had already been addressed by a senior government functionary in a newspaper.
"It is sad that the Speaker does not realise that what citizens say in the public domain does not carry any credence [compared] to statements that are made in the parliament that are recorded in the Hansard," she added.
The appropriate response from the Speaker, the MP said, should have been "we are more than happy to have the Minister answer these questions", given the urgency to keep citizens informed about such an important undertaking.
"I'm not confident that it (e-Id queries) will go anywhere, but we will be pushing how this e-Id issue should be implemented in Guyana for the benefit of all of us," the former Telecommunications Minister stressed.
Opposition Parliamentarian and AFC Executive Member, Sherod Duncan also weighed in on the issue, noting that the low frequency in which the National Assembly is convened, does not create the avenue for important matters to be ventilated.

He said, "It is sad that parliament is not meeting with any regularity…There is a pattern: you meet for budget, you meet somewhere between May/June for supplemental and then you meet back in December for another supplemental. Parliament is not meeting with any regularity to really and truly pursue the business of the people and that is one of the tragedies of the National Assembly."
Hughes concurred, concluding that "We only meet when the government needs money."
Since the inking of the deal last week between the government and the German company, Veridos, privacy concerns have been raised by sections of the populace. Allegations of sole-sourcing have also been made, despite the Ministry of Finance clarifying that the procurement laws had been followed.