Students of the University of Guyana's Faculty of Technology this week got hands on exposure to the construction techniques being used for the artificial island and shorebase at Vreed-en-Hoop. This is a first of its kind in Guyana and provided and excellent learning opportunity for the students.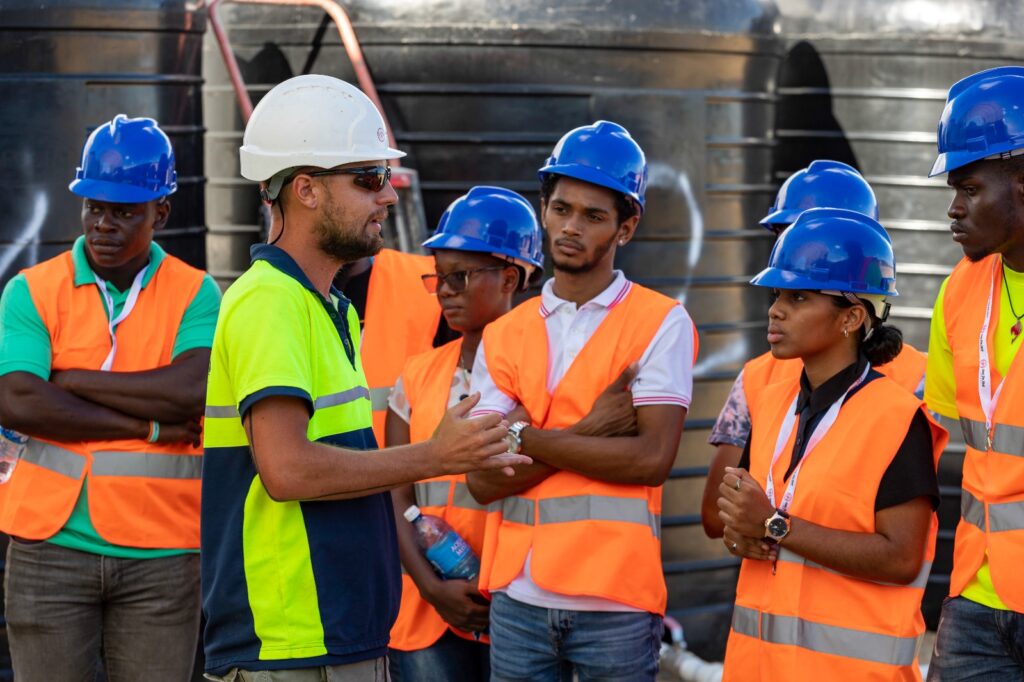 The students from the Civil Engineering and Mechanical Engineering departments were taken on a private tour of the facility. This field visit is in keeping with the Vreed-en-Hoop Shorebase Inc. (VEHSI) commitment to increasing the technical capacity of Guyanese.
The students engaged the team on the ground about the various techniques, the reasons for employing those techniques and the preferences of one material or method over the other among other pertinent engineering questions about the facility and its construction.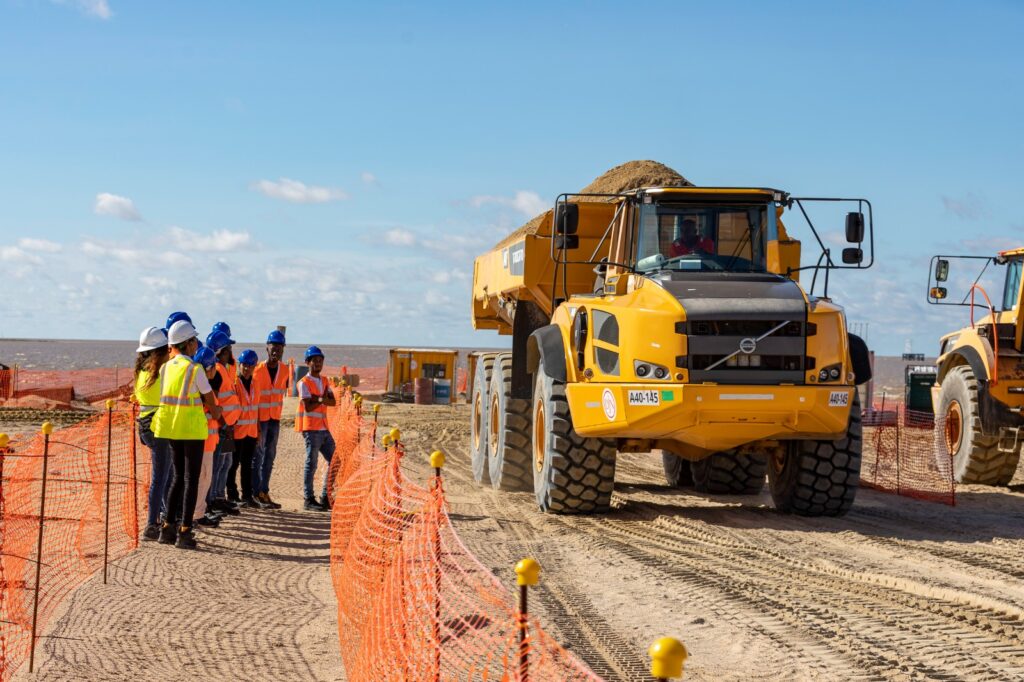 The construction team also explained the project's rigorous construction schedule, environmental compliance and answered questions about qualifications and experience needed to be part of this type of construction project.
The project has, at this point advanced to where facility is now connected by a road to the coastline and the pace of construction is continuing on a 24-hours basis. The current shorebase construction will see the first phase of 10 acres, made operational by December 2023, with additional acreage delivered by second quarter 2024.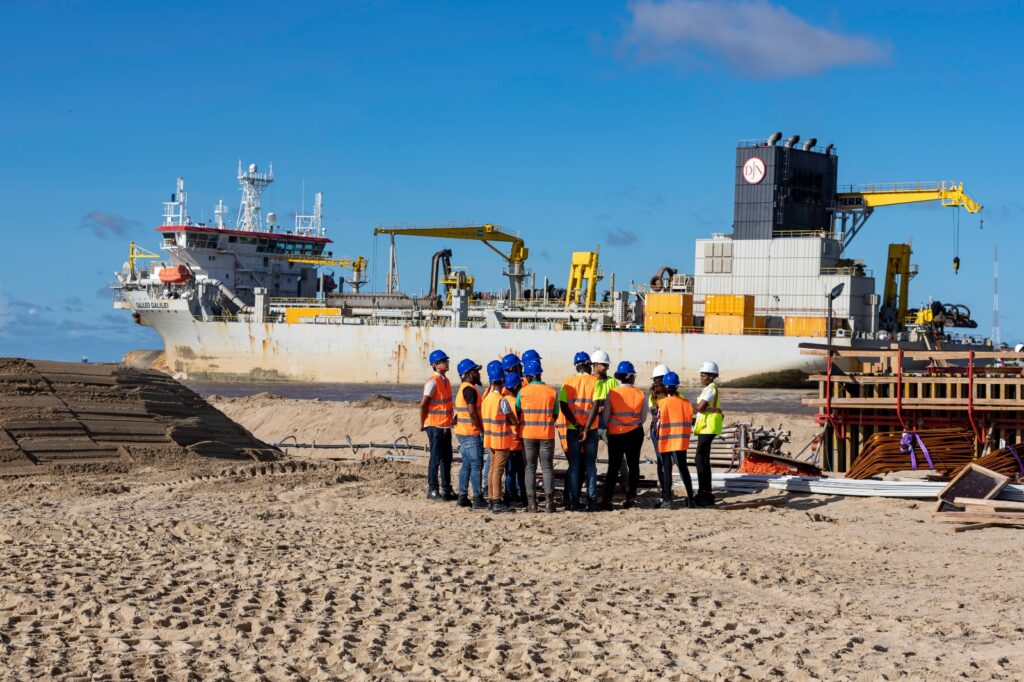 The long-term vision of project will eventually see the full Port of Vreed-en-Hoop completed with as much as 800 acres of port facilities. Director of VEHSI, Nicholas Deygoo-Boyer has explained that "once fully realised the Port of Vreed-en-Hoop will tie into the country's vision to expand Guyana's development." He noted that there is space for expansion and VEHSI can facilitate other shore base builds thereby making the need for foreign bases to support operations in Guyana unnecessary.
VEHSI also praised the support received from the Government of Guyana, noting that without the rapid pace of responses and the outpouring of support the project could not have proceeded at such an accelerated pace.
VEHSI is currently the largest Guyanese private sector investment in the oil and gas sector and is expected to cost over US$300 Million. Vreed-en-Hoop Shore base Inc. is a joint venture between NRG Holdings Inc.—a 100 percent Guyanese-owned consortium that is the majority shareholder –and Jan De Nul, an international maritime infrastructure company headquartered in Luxembourg.