During a ceremony to announce the 2023 NGSA results, Teddy Rajan, the Senior Manager of Examinations Administration and Security at the Caribbean Examinations Council (CXC), revealed some noteworthy insights. A total of 15,360 candidates participated in the National Grade Six Assessment (NGSA) this year. Of this number, 287 were Spanish-speaking students. It is the first time that the Ministry was able to cater for these students with Spanish scripts.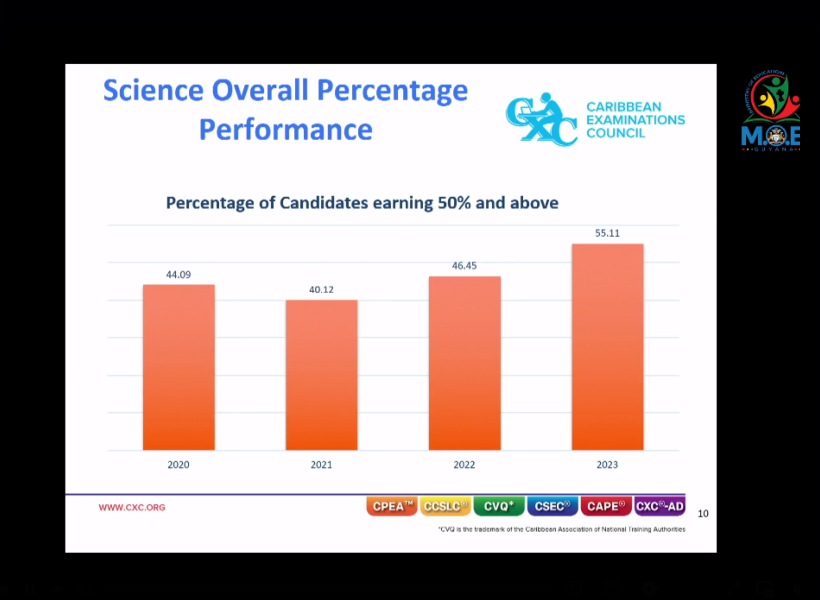 Meanwhile, an analysis of the results indicated improvements in students' performance in Science and Mathematics. Science scores saw a substantial increase from 46.45% in 2022 to 55.11% this year, building upon the previous year's growth of six per cent. This marks the first time in four years that the number of students achieving full marks in Science surpassed those scoring zero.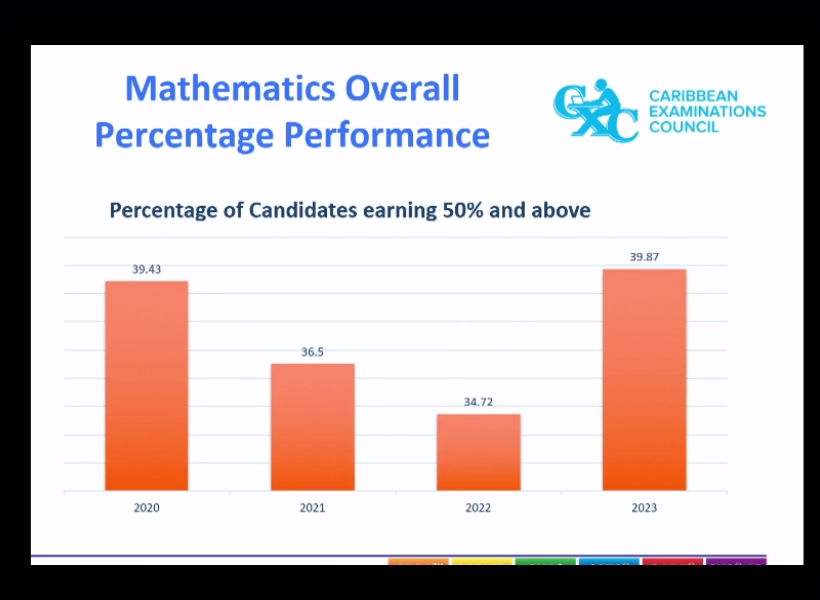 Additionally, the pass rate for Mathematics rose from 34.72% in 2022 to 39.87% this year. However, there was a marginal dip in Social Studies scores, with a decline from 58.9% in 2022 to 58.57% this year. Interestingly, English grades remained consistent.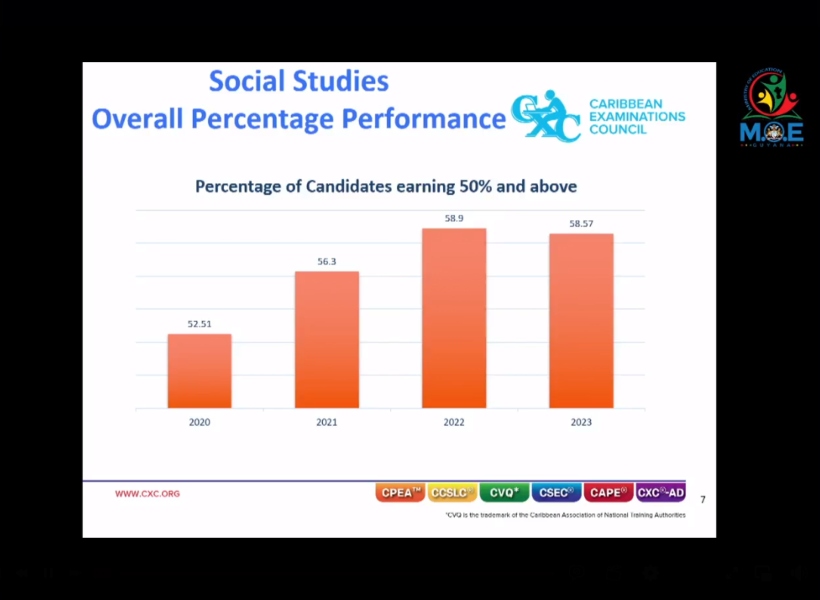 It is worth noting that across all subject areas, female students exhibited better performance compared to their male counterparts.