Minister of Natural Resources, Vickram Bharrat revealed on Wednesday that Guyana's sixth floating production storage and offloading (FPSO) vessel will be called "Jaguar." That vessel will serve ExxonMobil's Whiptail development. The forthcoming FPSO is poised to achieve a remarkable daily production output of 275,000 barrels, positioning it among the world's highest-producing single floating units.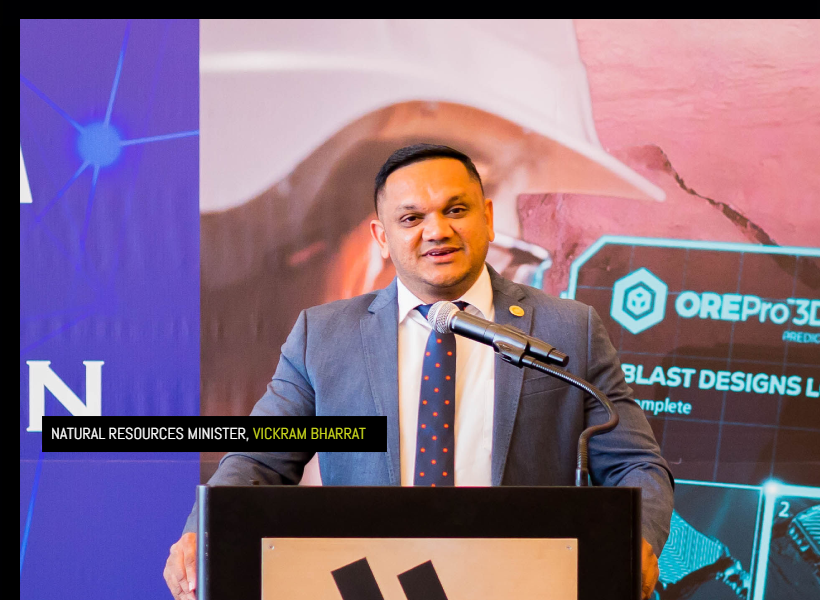 During the Ministry of Natural Resource's end-of-year press conference, Bharrat affirmed that the government has already received the comprehensive development plan for Whiptail. Notably, the consultation services of Bayphase, the same entity instrumental in crafting the production licence for Exxon's preceding Uaru project, will be retained. Bharrat emphasized, "We already have the consultant who has worked on the last licence, which is Uaru, and who has been retained for the period to continue working on Whiptail."
Bayphase, an esteemed international oil and gas consultancy headquartered in the United Kingdom, boasts extensive auditing experience and a longstanding association with Exxon. The consultancy also previously secured the contract to evaluate the US$9 billion Yellowtail FDP.
Since the 2015 oil discovery in the Stabroek Block, ExxonMobil and its collaborative partners have already successfully initiated five development projects, with vessels such as Liza Unity, Liza Destiny, and the recently launched Prosperity contributing to an impressive daily production average of 620,000 barrels. The Yellowtail development is on track to commence first oil production by 2025.
The Uaru field development, constituting the fifth project within the Stabroek block, entails approximately ten drill centers and 44 production and injection wells. Set to tap into an estimated resource exceeding 800 million barrels of oil, the project is slated for production commencement in 2026, boasting an anticipated daily production capacity of nearly 250,000 gross barrels of oil.